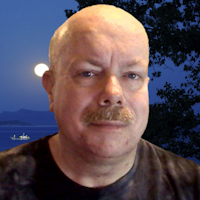 Graeme's recent blog posts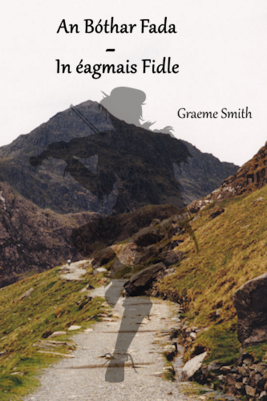 The word céilí can mean a dance, or it can mean a social gathering. And what happens when you get both together?
The craic :-).
Well, perhaps more accurately 'craic agus ceol' - fun and music.
And when the blessed union of malt and barley flows generously, and there's good uisce for those that seek it, sometimes the tongue slips further than usual from the straight and narrow. Whether it's the delicate indelicacy of something like 'The Maid who sold her Barley', or something more, um, specific, like the last few verses of 'Seven Drunken Nights', the air can get a little blue of a time :-).
Aye, and the women then are most like singing louder than all the men put together :-) :-).
Which is a long-winded way of hoping this won't cause any offence - but also that it sits itself well in the type of atmosphere that happens when good people of good heart get together and let go.
If there's a tune to this, it's an old one, and no little travelled. The Garryowen is an old Irish quickstep going back to the 1680s. In time it became the official Gallop of the Seventh Cavalry under Custer, and to this day it's the Official Tune of the First Cavalry. The name's not quite what it may seem. It's a compound of 'garrai' – the Irish for 'garden', and eoian – the Irish form of John, and pronounced O-in or Oh-en. In fact, you'll find King John's Gardens at the bottom of the hill in Limerick town. And there's many a madness the young folk used to get up to there. The local lads would tear the knockers from doors, and wring the necks of geese. Soon the fame of the 'Garryowen boys' spread far and wide – and there's many a glass been sunk to the Owen. But this isn't that song, which has its own words. It's another, with words of its own.
So there you are. Grab a glass, and don't let it stand empty too long. Johnny's got his tin whistle, and Máire never goes anywhere without her fiddle. Now stamp your foot in time, and remember the story of...
Danny ther Dancer
It's Molly and Caitlín and Jennie too
Siobhan and my Eileen, Fiona and Rút
If I'm out on the road then I walk out with Sue
And Sue is my mule but she's beautiful too
Wherever ye find me, if ever ye can
I'm Danny the Dancer, the tinker man

In Limerick town, well you'll find me at home
When Abaigeal's there and her husband's gone
And down in Kilkenny there's pretty Aoife
With always a welcome whenever it's safe

It's Molly and Caitlín and Jennie too
Siobhan and my Eileen, Fiona and Rút
If I'm out on the road then I walk out with Sue
And Sue is my mule but she's beautiful too
Wherever ye find me, if ever ye can
I'm Danny the Dancer, the tinker man

There isn't a woman with kettle that's burned
That I cannot fettle, like new return
And if all her trouble's a cold, cold bed
I'll warm up her sheets and dance there instead

It's Molly and Caitlín and Jennie too
Siobhan and my Eileen, Fiona and Rút
If I'm out on the road then I walk out with Sue
And Sue is my mule but she's beautiful too
Wherever ye find me, if ever ye can
I'm Danny the Dancer, the tinker man

Now if when I visit you pour me a dram
We'll set us to dancing, I'll beat your bodhran
I'll pull out my roisin and fiddle your bow
And I've a tin whistle that you can blow

It's Molly and Caitlín and Jennie too
Siobhan and my Eileen, Fiona and Rút
If I'm out on the road then I walk out with Sue
And Sue is my mule but she's beautiful too
Wherever ye find me, if ever ye can
I'm Danny the Dancer, the tinker man

It's Molly and Caitlín and Jennie too
Siobhan and my Eileen, Fiona and Rút
If I'm out on the road then I walk out with Sue
And Sue is my mule but she's beautiful too
Wherever ye find me, if ever ye can
I'm Danny the Dancer, the tinker man